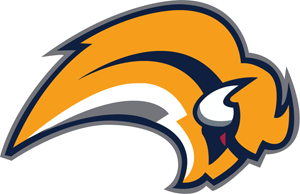 It was officially announced today that the Portland Pirates are going to be the Sabres farm team until 2011. This being probably the second worst kept secret in the history of the organization, it should shock no one. This comes after the split with the Rochester Amerks back in November.
I am happy that the Sabres finally have a farm team to themselves in Portland and it should be good to see the young talent that comes from this team. With Gerbe, Kennedy, Enroth, and the others that were signed a few weeks back, this team should have time to gel in Portland and be able to be a force to reckon with in the next few years. This crew will definitely challenge the current Sabres for positions on the team in this upcoming training camp and others to come. Hopefully, the Sabres players can lead the Pirates to the 2009 Calder Cup.
By the way, if your wondering what the first worst kept secret in the organization was, it was the logo fiasco from the Summer of 2006. Which reminds me, two summers ago the town was talking about the logo, last summer the town was talking about the captains, what are the Sabres going to concoct to keep the buzz going into this summer.